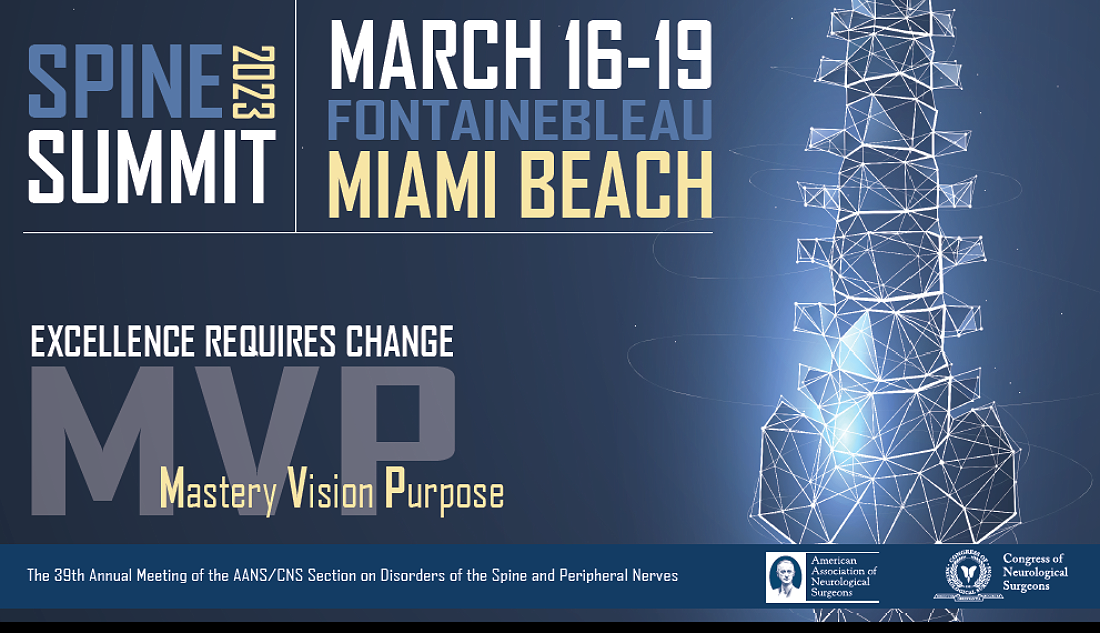 Meeting Registration
Meeting Dates: March 16–19, 2023
Meeting Information
Find out all the meeting details
Spine Summit Website Has All the Details
Experience the new Spine Summit. Keynote speakers, presenters and entertainment will revolve around this year's theme of MVP: Mastery, Vision and Purpose.
Location: At Fontainebleau, striking design, contemporary art, music, fashion and technology merge into a vibrant new kind of guest experience.
More Information: View all the details at the meeting website.
Also connect with us on Twitter for the latest news and registration announcements.